Hidden Gems: Uncovering Underrated Destinations Worth Exploring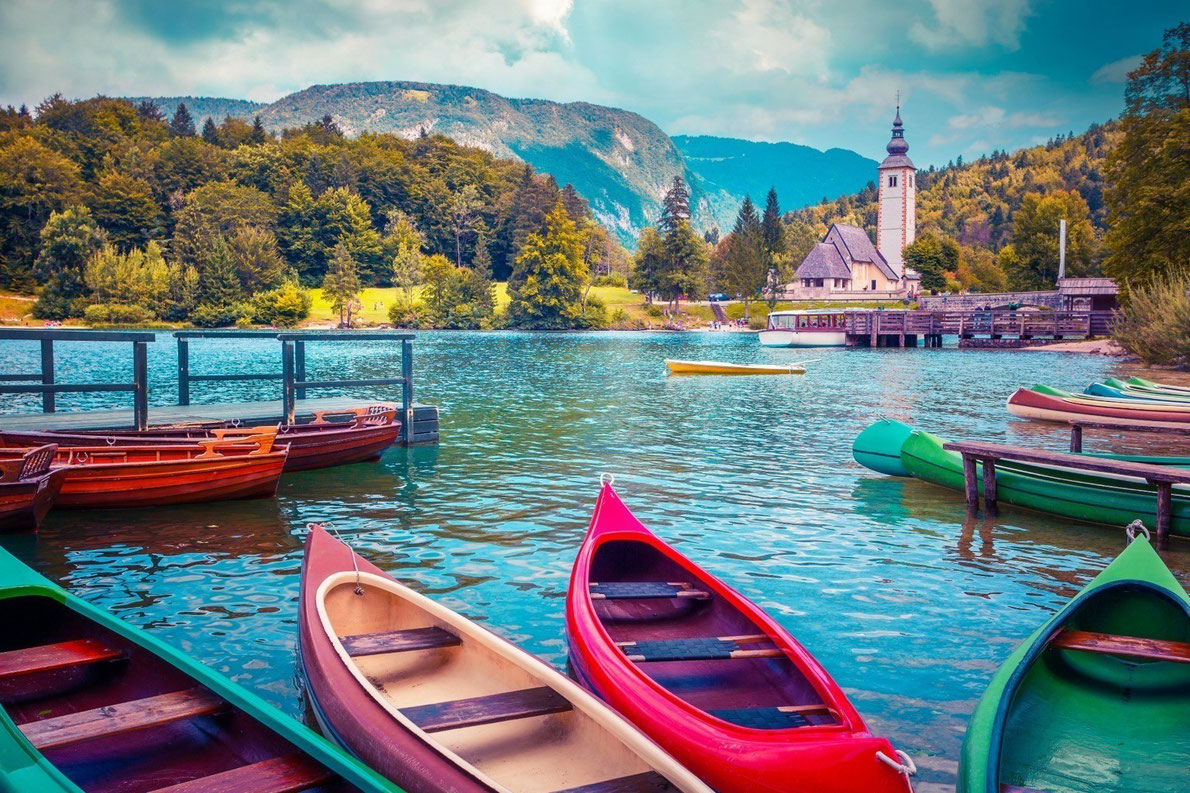 Have you ever felt the urge to escape the crowds and discover something truly unique? While popular tourist hotspots have their charm, there is an undeniable joy in stumbling upon hidden gems, destinations that are off the beaten path and often overlooked by travelers. These underrated delights offer a refreshing change of pace, allowing you to explore untapped treasures and appreciate the lesser-known paradises. Join us on an exciting journey as we unveil some of the world's best-kept secrets and share tales of surprising adventures that await.
Hidden Gems: Unveiling Underrated Delights
Tucked away in the heart of Central Europe, Slovenia is a hidden gem waiting to be discovered. With its picturesque landscapes, charming villages, and crystal-clear lakes, this small country is a paradise for nature lovers. Explore the enchanting Lake Bled, where a medieval castle perched on a hill overlooks the serene turquoise waters. Or venture into the underground wonders of the Postojna Cave, a fascinating labyrinth of stalactites and stalagmites that take your breath away.
Beyond Tourist Hotspots: Hidden Haven Awaits
Away from the bustling streets of Barcelona and Madrid, lies a hidden haven in Spain – the charming city of Valencia. Known for its stunning architecture, vibrant culture, and mouthwatering cuisine, Valencia offers a refreshing alternative to its more popular counterparts. Take a leisurely stroll through the picturesque streets of the historic center, visit the futuristic City of Arts and Sciences, or bask in the sun on the pristine beaches of the Mediterranean coast.
Off the Beaten Path: Unearthing Untapped Treasures
For a truly unique experience, head to the remote Faroe Islands in the North Atlantic Ocean. This archipelago is a treasure trove of natural wonders, with its dramatic cliffs, cascading waterfalls, and rugged landscapes. Explore the quaint villages that dot the islands, meet the friendly locals, and embark on breathtaking hikes to witness the untouched beauty of this hidden gem.
Discovering Hidden Gems: A Journey of Surprises
In the heart of Southeast Asia, Laos remains one of the region's best-kept secrets. With its lush jungles, ancient temples, and tranquil rivers, this landlocked country is a haven for adventurous souls. Explore the charming town of Luang Prabang, where French colonial architecture blends harmoniously with traditional Buddhist temples. Or cruise along the Mekong River, witnessing rural life unfold before your eyes.
Underrated Wonders: Exploring Lesser-Known Paradises
While the Maldives and Bora Bora often steal the spotlight, the Seychelles offers an equally stunning tropical paradise. With its pristine white-sand beaches, crystal-clear waters, and abundant marine life, this archipelago is a dream destination for beach lovers and snorkeling enthusiasts. Explore the untouched islands of La Digue and Praslin, where you can bask in the sun, swim with turtles, and indulge in the freshest seafood.
Uncovering Hidden Delights: Adventures Await!
Nestled in the heart of Central America, Guatemala is a hidden gem waiting to be explored. From the ancient Maya ruins of Tikal to the vibrant markets of Chichicastenango, this country is a treasure trove of cultural and natural wonders. Embark on a hike to the active volcano of Pacaya, witness the beauty of Semuc Champey's turquoise pools, or immerse yourself in the colorful traditions of Antigua.
Discover 12 underrated countries to visit for unique adventures from Kyrgyzstan39s alpine wonderland to Albania39s hidden gems Unforgettable experiences await Worldpackers Worldpackers Jun 16 2023 9min Plan your trip Travel tipsWhile many travelers flock to popular destinations like New York City or Los Angeles we39re here to uncover the hidden gems of the United States that offer an offthebeatenpath experience Holiday season its that magical time of year when the air fills with warmth laughter and the scent of delicious foodTravel Posted on Aug 12 2022 quotSurprisingly It39s Still Fairly Undiscovered By Americansquot Frequent Fliers Are Sharing Underrated Destinations To Consider In Place Of Popular Vacation SpotsBrettAdobe Stock Buffalo New York Art Deco buildings such as Buffalo39s
City Hall are one of this underrated city39s draws RaichoAdobe Stock Pennsylvania Wilds Stargazing is a top 1 Puglia Italy Courtesy of Black Tomato Puglia the heel of Italys stylish boot has a wonderfully distinct allure stemming from its rural landscape and patchwork past of Norman Spanish GreekOverrated Bourbon Street New Orleans Getty Images quotIt39s filthy smells like pee there39s gross beer everywhere and broken glass all over the groundquot uHeadlessFlyKing 5 Underrated New This way to a better vacation Mexico is rich with renowned destinations Places like Cancún Mexico City San Miguel de Allende Puerto Vallarta and Cabo have all more than earned their The Old Line State is home to bigtime tourist destinations like Baltimore and Annapolis of course but it also takes pride in
hidden gems on both sides of the Chesapeake Bay Whether seeking unparalleled scenery vivacious nightlife or a relaxing break with nature these often overlooked parts of Maryland won39t disappoint
As travelers, we often seek the path less traveled, yearning for that sense of discovery and adventure. Hidden gems offer us the chance to uncover underrated delights, to go beyond the tourist hotspots and unearth untapped treasures. From Slovenia to Valencia, the Faroe Islands to Laos, the Seychelles to Guatemala, these lesser-known paradises are waiting to be explored. So next time you plan your journey, dare to venture off the beaten path and let the surprises unfold. For it is in these hidden delights that the true magic of travel lies.