In today's fast-paced world, finding time to prepare a delicious and satisfying meal can often feel like an impossible task. However, with a little planning and some handy time-saving tips, whipping up quick and easy meals can become a breeze, even for the busiest of individuals. Whether you are a student juggling classes and extracurricular activities or a professional with a hectic work schedule, these recipes are designed to tantalize your taste buds without compromising on flavor or quality. So, let's dive in and discover some quick and easy meal ideas that will leave you feeling satisfied and ready to conquer the day!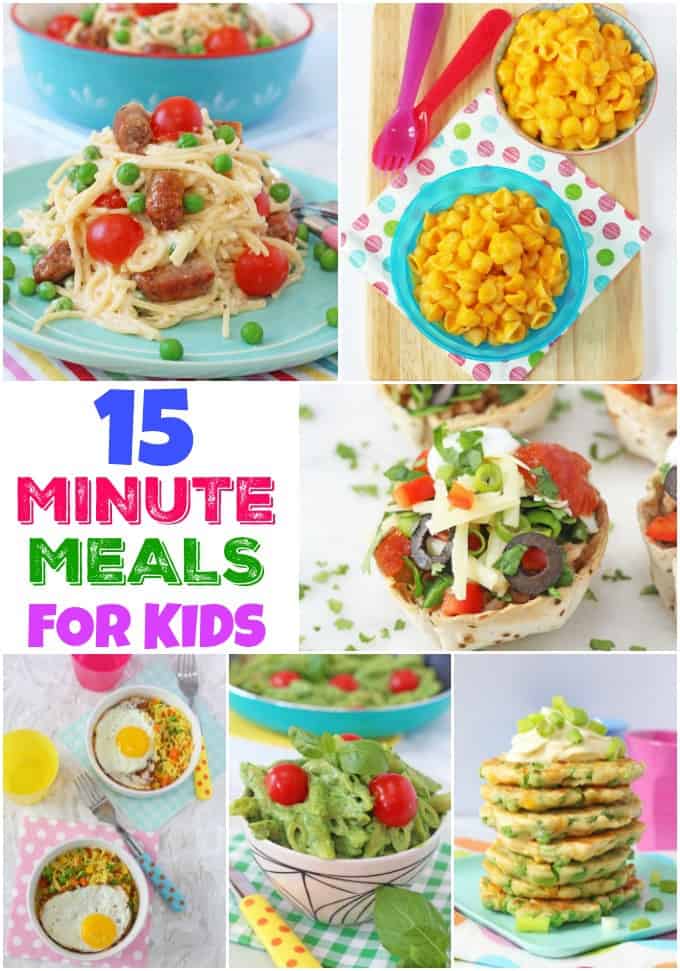 Whip up Delicious Dishes in No Time: Quick and Easy Meals
When time is of the essence, it's essential to have a repertoire of quick and easy recipes up your sleeve. One such dish is a mouthwatering stir-fry. Simply toss your favorite vegetables, protein of choice, and a splash of soy sauce into a hot pan, and in minutes, you'll have a nutritious and flavorful meal. Another go-to option is a hearty salad. Fill a bowl with fresh greens, add some protein like grilled chicken or chickpeas, sprinkle with your favorite toppings, and drizzle with a zesty dressing. Voila! A satisfying meal in minutes.
Tantalize Your Taste Buds with Effortless Recipes
Who says quick and easy meals can't be bursting with flavor? Prepare your taste buds for a delightful journey with effortless recipes that won't disappoint. One such recipe is a creamy garlic shrimp pasta. Cook your pasta of choice, sauté shrimp and minced garlic in olive oil, and then toss it all together with a generous amount of Parmesan cheese and a sprinkle of fresh herbs. The result? A dish that will transport you to a cozy Italian trattoria in no time.
Or how about a vibrant and refreshing mango salsa? Simply dice ripe mangoes, red onions, and bell peppers, mix in some lime juice, cilantro, and a pinch of chili flakes for a kick. This versatile salsa can be enjoyed as a dip, paired with grilled chicken, or even added to tacos for an explosion of flavors.
Time-Saving Tips for Busy Bees: Quick and Easy Meals
For those with jam-packed schedules, every second counts. These time-saving tips will help you make the most of your precious minutes in the kitchen. First, plan your meals in advance by creating a weekly menu and making a shopping list accordingly. This way, you won't waste time wondering what to cook or running to the store multiple times during the week. Additionally, consider meal prepping on weekends, chopping vegetables, marinating proteins, and even cooking grains ahead of time. This will significantly reduce cooking time during busy weekdays and ensure you always have a healthy meal ready to go.
Cooking on the Fly: Convenient Recipes for Hectic Lives
Sometimes life throws unexpected challenges our way, leaving little room for elaborate cooking endeavors. In such situations, convenient recipes come to the rescue. One option is a delicious and satisfying wrap. Grab a tortilla, spread some hummus or your favorite spread, add a protein source like grilled chicken or falafel, and load it up with fresh veggies. Roll it all together, and you have a portable and nutritious meal that can be enjoyed on the go.
Another convenient option is a delectable omelet. Beat eggs with a splash of milk, and then customize your omelet with fillings like cheese, vegetables, and leftover cooked meats. Cook it in a non-stick pan for a few minutes, and breakfast, lunch, or dinner is served in a flash.
Fast and Flavorful Fare: Quick and Easy Meals Made Simple
Preparing quick and easy meals doesn't mean sacrificing taste. With a few simple tricks, you can create fast and flavorful fare that will leave your taste buds dancing with joy. One technique is to use spice blends or marinades to infuse depth and complexity of flavor into your dishes. Whether it's a Mexican-inspired taco seasoning or a tangy Asian marinade, these shortcuts will elevate your meals to new heights.
Another trick is to rely on the natural flavors of fresh ingredients. For example, a Caprese salad made with ripe tomatoes, fresh mozzarella, fragrant basil, and a drizzle of balsamic glaze requires minimal effort but delivers maximum taste.
From Kitchen to Plate in a Flash: Time-Saving Recipes
When time is of the essence, having a few go-to time-saving recipes can be a game-changer. One such recipe is a hearty and filling grain bowl. Start with a base of cooked quinoa or brown rice, add some roasted vegetables, top with a protein source like grilled chicken or tofu, and finish with a flavorful sauce. It's a complete meal in one bowl, packed with nutrients and ready in minutes.
Another time-saving gem is a sheet pan meal. Simply toss your choice of protein and vegetables in olive oil, sprinkle with seasonings, and roast everything together on a sheet pan. The result is a delicious and hassle-free dinner with minimal cleanup.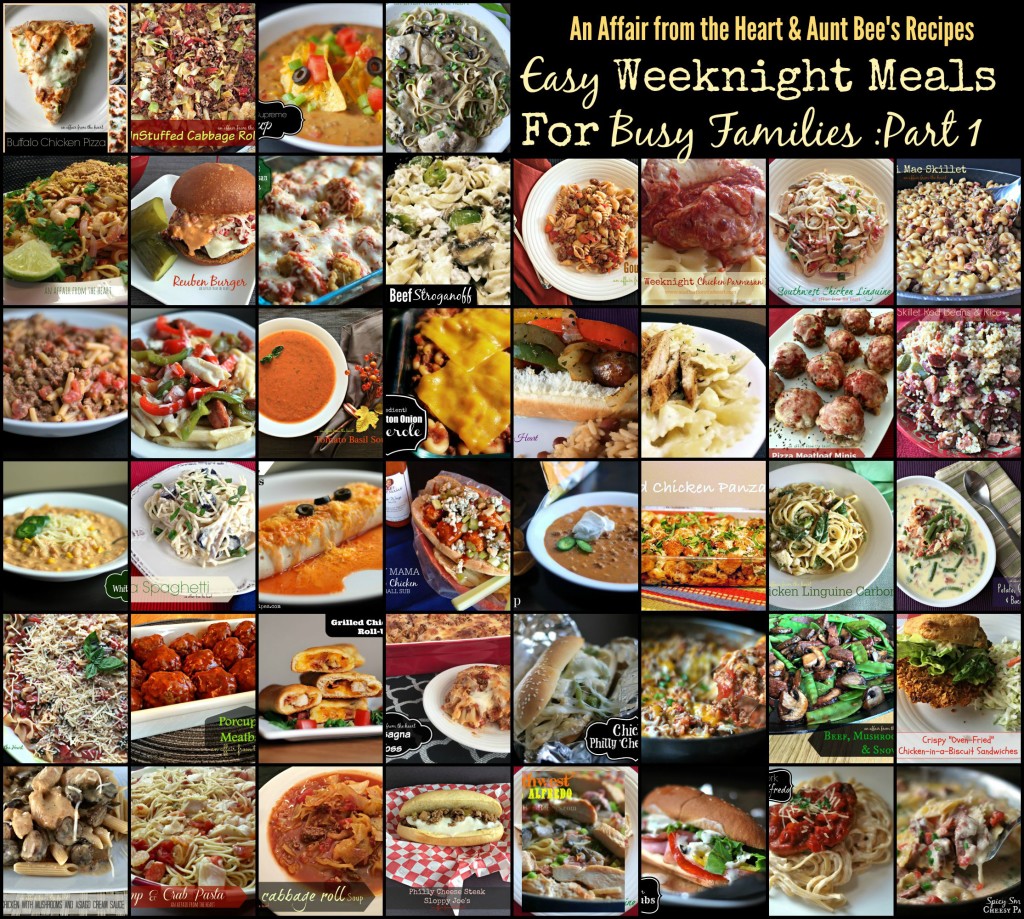 1 60 Tasty Onion Chicken The secret to this French onion chicken is the yummy crunchy coating that keeps the meat juicy and tender Round out your meal with green beans and buttermilk biscuits Jennifer Hoeft Thorndale Texas Go to Recipe 2 60 OnePot Mac and Cheese Who likes cleaning up after making mac and cheese Not this girlWeekday Beef Stew Beef stew capped with flaky puff pastry adds comfort to the weeknight menumy family is always glad to see this meal Make a salad and call your crowd to the table Daniel Anderson Kenosha Wisconsin Go to Recipe 21 501 100 The 100 Best 30Minute Dinner Ideas Theres no denying that getting a familyfriendly dinner on the table can be tricky at the best of times let alone on busy weeknightsOne of the best ways to cut back on the time you spend on making
dinner is to limit the number of ingredients needed to make the meal Below are some delicious dinner recipes with 10ingredients or less Most of the dishes below are low carb options too since grains take the longest to prepare and cook besides proteinsBacon Potato and Cheese Waffles Waffles dont have to be sweet Case in point these freezerfriendly savory waffles featuring bacon potatoes and cheese via Mom on Time Out Sausage Bread Casserole Looking for a way to jazz up your breakfast sausage Bet you never thought of making casseroles for the morning via Creative Homemaking This easy dinner comes together in less than an hour thanks to frozen Tater Tots boiled green beans and a quick pan sauce to serve with the pork chops Get the Recipe Lemon Garlic Pork Chops SlowCooker Chicken Parmesan
Soup This soup has all the great flavors of chicken parmesan but none of the heaviness Get the recipe here 2 Quinoa And Kale Crustless Quiche Whip up some quinoa If youd like to find ways to limit how long you are in the kitchen here is a compilation of 30 of the best timesaving tips from professional chefs and home cooks By adopting these into your daily cooking routine you can spend a bit more time with family and friends enjoying the fruits of your cooking labors
With these quick and easy meal ideas, you can bid farewell to the stress of preparing meals in a hurry. From stir-fries to salads, wraps to omelets, and grain bowls to sheet pan meals, there is an array of options to suit every palate and schedule. So, don't let a busy lifestyle get in the way of enjoying delicious and nutritious food. With a little creativity and these time-saving recipes, you can whip up a satisfying meal in no time and savor every bite. Happy cooking!